From today 8 February 2013 we have R-Game clan!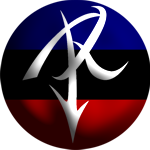 Players who want to join our clan, can do this by sending a request
HERE
ATTENTION!
Entry conditions on our clan are:
Player must have at least level 55 to R-Game server! (Fast ranking is forbidden!).

Player must be an addicted of Call of Duty 4, not passive. (Play often CoD4, not just one time for a month).

Must wear always the tag rG|XXXXX

Being active to R-Game Server.

Must post the GUID, [CLICK HERE!] if you don't know your GUID.

Must register to the group R-Game from Xfire, [CLICK HERE!] + posting the Xfire ID.

Player must NOT have nickname with special characters like [ ] & $ # @ etc.

Player must NOT have antecedents like insulting another player, or receiving kick/ban.

The player does not respond to possible reply within 5 days of the request, it will be refused.
Example of request:
Real Name: John
Nickname: Player
Age: 20
Country: UK
Last level registered to server: XX (a number between 1-70)
GUID: 79aa22f74c87072c1a5feb33abc17570
Xfire: abc123
Joined to Xfire community: YES
Why should we accept you?: Because...
Advantages of R-Game clan members:
Players will be allowed to choose the team (Except for Hide and Seek gametype).

If teams are not balanced in the game, the player from R-Game clan is excepted to "Autobalance" (Except when the server is online ONLY with players from the clan).

Players will have reserved slots when the server is full.

To Assassination, players are most likely to become a VIP.

//Last Edit: 12 April 2013

_________________
A juca pe un server R-GAME este un privilegiu, nu un drept! / Playing to an R-GAME server is a privilege, not a right!
---
Permissions in this forum:
You
cannot
reply to topics in this forum