Some players are complaining that they received a permanent ban without "any reason". Because of this, I decided to create a little tutorial on how to prove your innoncence. This is only for players who gets banned for accusation of Wall-Hack or Permanent RADAR. For other players who gets banned for insulting or other reason without "hack", is useless.
First of all, you need to send me a
[PM]
with your nickname you played last time before you get banned, and tell me to unban you to let you proving that you are innocent. Remember, If you receive my approval, you have
24hrs.
to create the video and post here. If after 24hrs. You didn't posted the video. I'll ban you again and I won't give you another chance!
Now, If you agree, you need to respect my following conditions or I won't consider your video a proof.
Rule nr.1, DEMO is forbidden!

While recording, I want you to press at least one time TAB button, or another key for scoreboard. I want to see the scoreboard. If I don't see at least one time, I'll consider the video a conversion of DEMO file. If you don't know what scoreboard is, then here an example:


Of course after scoreboard I want to see you playing good, not like a noob. If you do so, I'll consider that you have removed your hacks only for making the video.
[HOW TO RECORD]
My first recommendation is to use Xfire. It's the simplest way. But it have a disadvantage for players which don't have a good PC. If you have problem while recording with Xfire due low frames, then use "Fraps" to record. (Don't ask me, google it and you'll find it).
For xfire, I recommend this setting: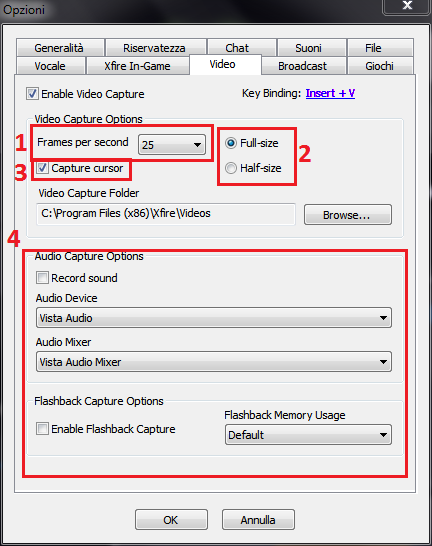 Frames per second: 25 or 30.

This don't matter if Half-size or Full-size. (If you don't have a good computer, then use "Half-size" option).

Capture cursor must be enabled.

This part is optional.
[IMPORTANT NOTICES]
Are you complain that recording file is to high? (1-2-3 GB) and don't have a good network? Then you have 3 solutions;
1. Keep your PC opened over the night and upload it (Remember, Xfire will convert to .flv type first (less video size) and then will upload.
2. Having a bad connection in some cases means high ping to our servers and this will result you can't play so good with "LAG". So you have no excuse.
3. Don't do anything and keep ban.

If you are banned again after creating the video then you didn't respected one of my conditions above.

Last thing and the most important is: Even if you are innocent or not. The rule no.1 is "Playing to R-GAME Server is a privilege, not a right!"
---
We don't have anything with anyone, we just want to keep our server clean. We also gave you this tutorial to give you a chance to prove your innocence. How many servers gives you a chance to prove your innocence?

_________________
A juca pe un server R-GAME este un privilegiu, nu un drept! / Playing to an R-GAME server is a privilege, not a right!
---
Permissions in this forum:
You
cannot
reply to topics in this forum